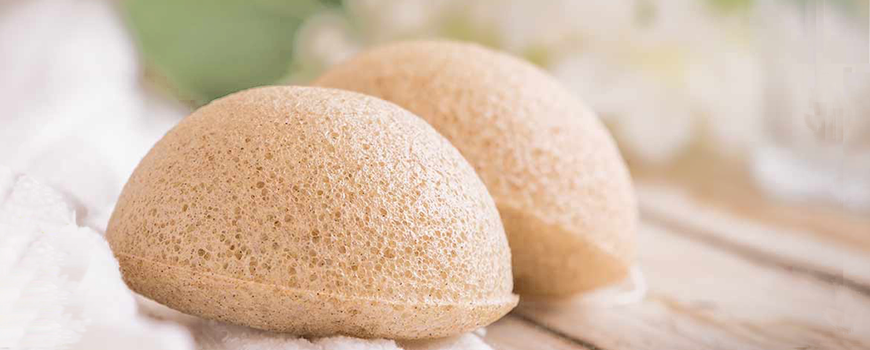 ---
The original and best konjac sponges with the purest konjac and mineral rich extracts. Deeply cleanse, exfoliate and detoxify skin for a radiant complexion. Gentle enough for sensitive skins and babies, these pure konjac sponges are the ultimate in natural, effective skin care. The Konjac Sponge Co. is proud to carry the Leaping Bunny and Vegan Society symbols as signs of their commitment to producing natural, cruelty free skin care. All the sponges are made by hand and tested for authenticity and purity. All konjac sponges are 100% biodegradable and safe for the environment.
Active filters
skin type: all skin types 
KONJAC SPONGE CO.
konjac-sponge-co
100% Pure Konjac Angel Cloth
Amazing innovative facial cloth. Shaped just like an angel. Once wet, the angel unfolds to a soft exfoliating cleansing cloth. Perfect for cleansing with both hot and cold cleansing systems or to simply to replace using a muslin or flannel. Also ideal for removing face masks. For all skin types.
KONJAC SPONGE CO.
konjac-sponge-co
Konjac Loofah Medley Body Sponge
Konjac is natures enriching, powerful effective answer to premium skin cleansing. The loofah plant is an exfoliating king. This body sponge combines the goodness of Konjac plant with the power of the loofah, for an incredible deeper cleansing and exfoliating experience.
KONJAC SPONGE CO.
konjac-sponge-co
The Original Konjac Body Sponge
The 100% Pure Konjac Bath Sponge sloughs off dead skin cells to gently exfoliate the body and give an all over cleanse. Regular use can help reduce blemishes, ingrown hairs and keep skin smooth and supple.