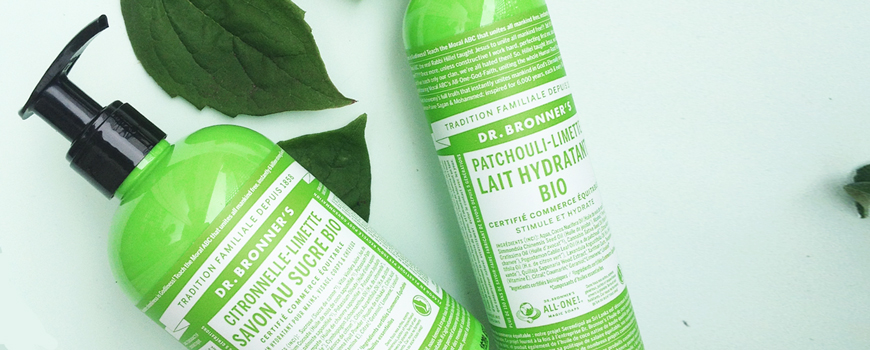 ---
Natural cleansers create the perfect balance of mildness, effective cleansing, scalp and skin nourishment and protection. Discover Officina's selection of natural body washes that protect the skin and the environment with the brands Clémence & Vivien, Dr. Bronner's, Madara.
---
DR. BRONNER'S
dr-bronner-s
Organic Bar Soap Peppermint
The peppermint essential oil tingles the body and clears the mind. The classic, 100% biodegradable blend creates a soft, lavish lather with certified organic extra virgin coconut, olive, jojoba and hemp oils blended with organic pure essential oils. It's free of synthetic foaming agents, thickeners and preservatives, while being three times stronger than most soap on the market. Dr Bronner's cult classic soap is a must have in every bathroom.