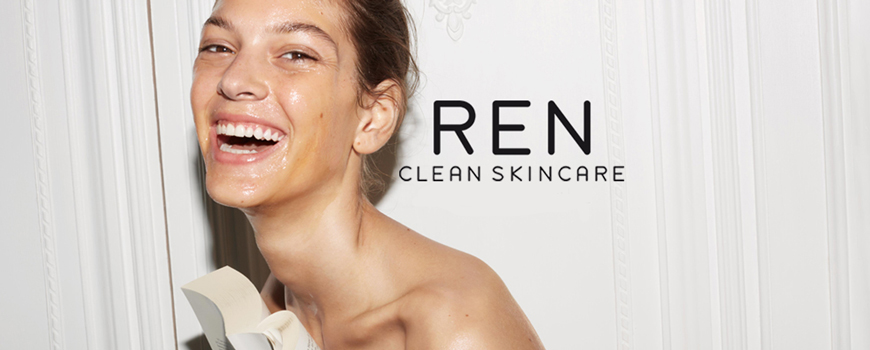 Performance, Purity, Pleasure!
A new approach to cosmetics:
CLEAN SKINCARE
---
Clean. It's more than an adjective.
Say yes to natural bio-actives, that help skin help itself.
No to toxins, no to harsh chemicals, no to potential irritants. No to waste.
 
Clean to Skin
What goes on your body is key. REN choose only bio-actives that benefit skin health, and ingredients that protect the efficacy of the formula and make it a pleasure to use. The result? Clean, safe skincare, with no toxins, no harsh or controversial chemicals, and no potential irritants - ever.
Clean up your skincare.
Clean to Planet
The goal: zero waste by 2021.
100% recyclable packaging, refillable solutions, bottles with reclaimed ocean plastic - REN is working toward a waste-free future. And to tackle the current waste issue - REN has taken action. With global activist partner, Surfrider, REN is cleaning up beaches and oceans worldwide, now.
Helping skin to help it self
REN believes that great skin starts from within. Understanding that good skincare should support, not contradict, skin's natural metabolism.
The skin is made up of multiple layers, the skins natural functioning can be damaged by conventional skincare. REN brings the balance back by training the skin to adapt to changes from hormones, stress and the environment. 
REN's skincare immediately improves and protects your skin for years to come.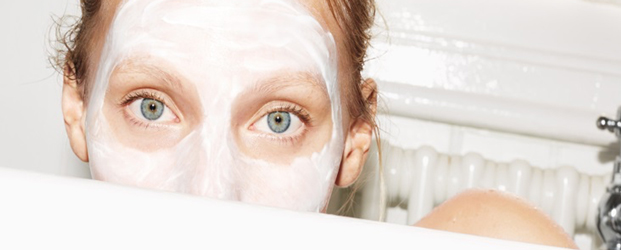 Sustainably sourced natural bio-actives
REN's natural bio-actives are selected for the proven results they bring to the skin.
REN's ingredients are sustainably sourced from around the world, REN uses processes such as fermentation and distillation to produce potent actives that perform for your skin, without the use of petrochemicals. 
REN has never, and will never test on animals. REN uses cellular bio-chemistry to test the efficacy of their skincare.
Since its launch in 2000 REN has become a cult favorite amongst beauty editors and consumers and is now available in department stores, pharmacies and spas in over 50 countries around the world.
---
The British brand REN was launched in 2000 by Antony Buck and Robert Calcraft. They took inspiration from Mr Buck's pregnant wife, whose skin developed adverse reactions to many cosmetics and found that the available natural products were ineffective. "The idea then came about that we wanted to create a brand that was lovely to use, yet also effective and free from nasties".