EverCalm Anti-Redness Serum
REN's EverCalm Anti-Redness Serum combats redness, calms irritation and boosts skin's tolerance to environmental aggression. It actively trains skin to be less reactive and keeps it looking younger for longer by protecting it against the causes of premature ageing such inflammation, redness, dehydration, UV rays, pollution and free radicals.
Garanties sécurité (à modifier dans le module "Réassurance")

Politique de livraison (à modifier dans le module "Réassurance")

Politique retours (à modifier dans le module "Réassurance")
SIZE: 30ml pump bottle
Formulated to address the concerns of ageing through sensitivity.
Milk Polypeptides calm and strengthen skin while Beta-Glucan soothes redness and irritation. Rice protein boosts the lifespan of cells responsible for skin volume and Rumex, a wild herb, reduces swelling and prevents hyperpigmentation. Hyaluronic Acid helps keep skin well hydrated.
Results:
- Reduces inflammation, redness and irritation.
- Strengthens the capillary walls.
- Protects cells, reduces UV induced inflammation and supporting good bacteria.
- Keeps skin looking younger for longer.
BIO EXTRACTS
Milk Polypeptide from Milk Protein calms redness and inflammation and strengthens skin's lipid barrier.
Beta Glucan from Yeast Polysaccharide helps to calm and soothe redness and irritation.
Tyrosinase Inhibitor from Wild Canadian Rumex protects blood vessels and helps to decongest and stop swelling. Reduces hyperpigmentation.
Hyaluronic Acid from Yeast boosts hydration, plumping skin.
Skin Type: Sensitive and/or delicate skin.
Skin affected by pollution (city life, smoke).
CRUELTY FREE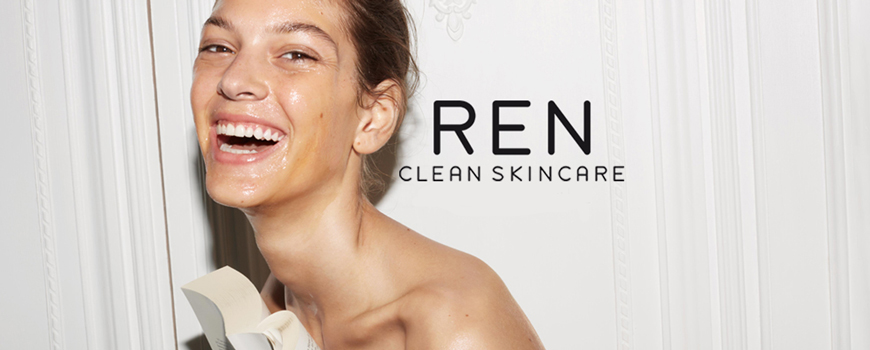 ---
REN Clean Skincare offers groundbreaking high-performance skincare and body care made from 100% plant and mineral-derived ingredients using technologically advanced formulas. NO toxins, NO harsh or controversial chemicals, and NO potential irritants. REN has never, and will never test on animals. Since its launch in 2000 REN has become a cult favorite amongst beauty editors and consumers and is now available in over 50 countries around the world. Enjoy!