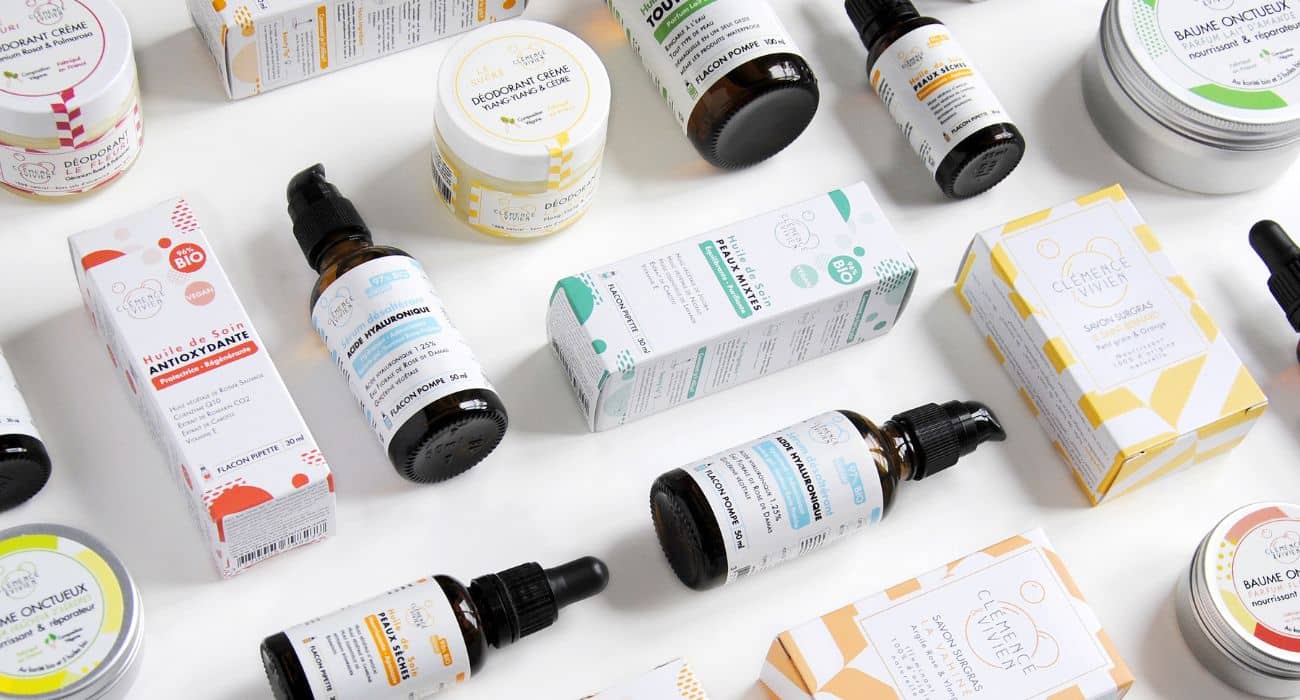 Young French brand offering modern, fun and high quality organic cosmetics 
---
Clémence & Vivien offers handmade natural cosmetics combining high quality and a trendy, colorful packaging design: moisturizing soaps, déodorant creams and multifunctional balms. All products are developed and made with love by hand in West France near La Rochelle.
Moisturizing Soaps
---
The SOAP COLLECTION based on Natural active ingredients meets the specific needs of all DIFFERENT types of skin. TheSE natural, BIODEGRADABLE soaps are very MIld and creamy containing moisturizing glycerin.  In addition, they are full of perfectly preserved essential oils.
Creamy soap...
Clémence & Vivien's soaps contain more plant oils or fatty acids than classic soaps. They are all enriched with precious oils or butters selected for their specific properties (hemp oil, castor oil, shea butter...). The fatty acids can improve skin barrier function and help to combat dry skin.
packed with natural glycerin...
One of the amazing effects of making cold-processed soaps is glycerin, a famous moisturizing agent naturally produced in vegetable fats and oils.  Due to this quality, glycerin soaps attract moisture to the skin and keep it locked in, providing constant hydration. Unlike some soaps that dry the skin out and make it feel tight, glycerin soap keeps the skin feeling more hydrated.
... and pure essential oils.
The cold process soap involves no heating whatsoever. The essential oils and precious oils do not get spoiled by heat and all their benefits are preserved, e.g. hemp used in soap Le Gecko. The essential oils, whether used on their own or combined, give a delicate fragrance to Clemence & Vivien's soaps.
Clémence & Vivien offers a collection of SEVEN soaps for all skin types.
Which bar soap is best for your skin type?
For dry skin: Le Saint Bernard, Le Chérubin
For combination to oily skin: La Vahiné, Le Gecko
For allergic or irritated skin: Le Suisse, Le Chérubin
For young children: Le Suisse, Le Chérubin
For skin exfoliation: Le Gecko
For face cleaning: La Vahiné, Le Gecko
For a moment of relaxation in the shower: Le Gandh
For the fans of masculin fragrances: L'Emir
For the fans of feminine fragrances: La Vahiné
---
Natural Deodorant Creams
---
Four Colours for Four effective Synergies of essential oils that effectively fight against perspiration odors.
All-Natural, aluminium-free And preservative-free Formulas.
main ingredients (besides essential oils): organic shea butter, organic Cornstarch, organic sunflower oil, Baking soda, organic apricot oil, white clay and Vitamin E.
 The silky texture and non-greasy feel of Clémence & Vivien's Deodorant Cream makes it pleasant to apply and wear throughout the day whilst offering maximum efficiency. Moisturizing shea butter and vegetable oils nourish the skin. The aluminium and alcohol free deodorant balms, free of harmful and chemical ingredients are handmade in France. Certified vegan and cruelty free.
Le Fleuri (floral) - Geranium, Palmarosa and Lavender
Le Sucré (sweet) - Ylang-Ylang, Cedar and Sage
L'Herbacé (herbal) - Peppermint and Sage
Le Poudré (powdery) - Orange blossom and Lavender
---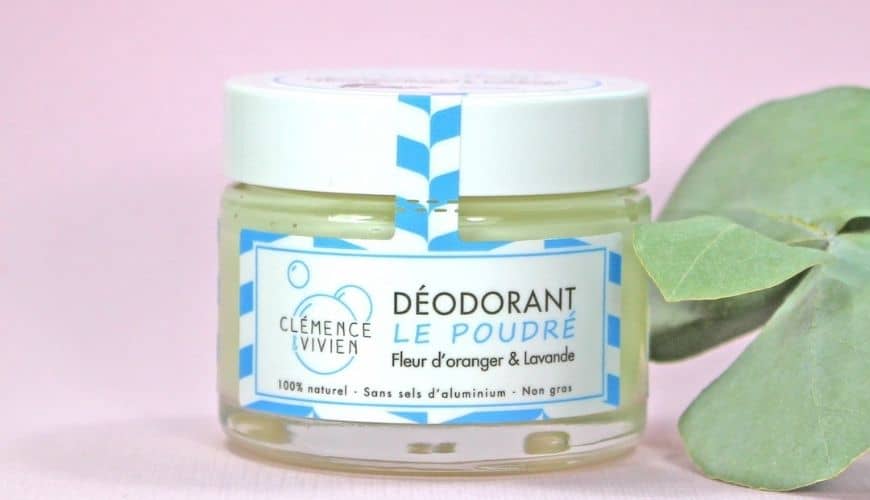 TWO ESSENTIAL OIL FREE AND BAKING SODA FREE NATURAL DEODORANT CREAMS
FOR SENSITIVE SKIN
FOR USE during pregnancy
Tangerine - delicate, fruity fragrance, no essential oils
Vanilla - tender vanilla fragrance, no essential oils