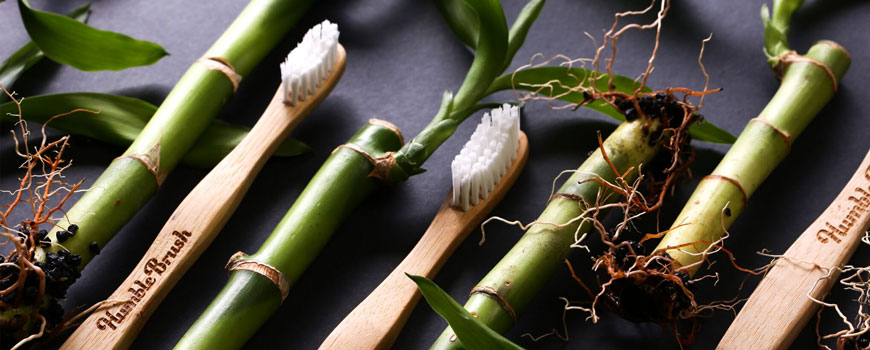 ---
The Swedish brand Humble Co. develops reliable dental care products, that are eco-friendly and socially responsible, with an innovative twist.
Humble Brush, the world's most sold bamboo toothbrush with a handle made from 100% biodegradable, sustainably-grown bamboo. Quality BPA free nylon bristles from DuPont, available for adults and kids. Designed in Sweden and developed by dentists, this ecological bamboo brush will last you just as long as any mass produced plastic toothbrush. Humble Brush is the eco-friendly and socially responsible toothbrush choice, as every Humble purchase funds projects for the benefit of children in need.
SLS-free, natural ingredient toothpaste is available in several flavors. Contains sodium fluoride and comes in tubes made from recycled materials. The toothpaste is developed by dentists and therefore contains sodium fluoride, which has a proven effect in combating caries and tooth decay.
VEGAN - CRUELTY FREE - NATRUE -
---